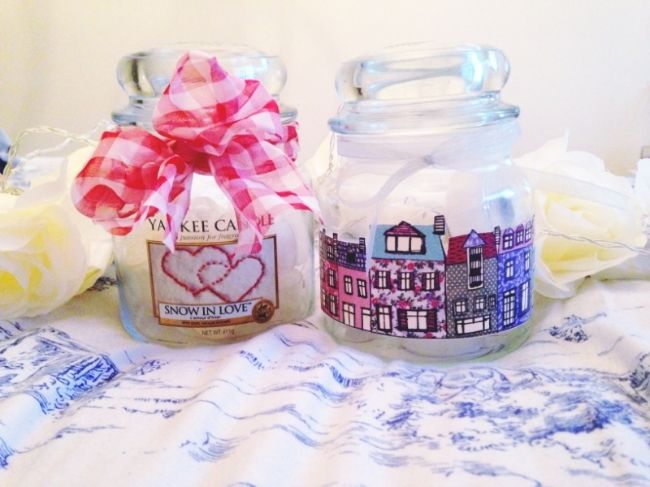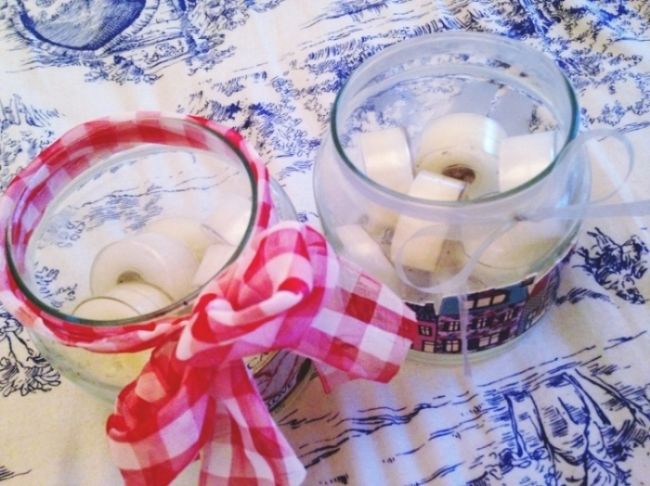 A cheeky little DIY post from me today. I love crafting, not only is it fun it's also a great way of saving yourself some pennies!
Pinterest is full of cute ways you can use jars around the house, but kilner jar's can actually be pretty pricey and why not use what you've already got. I'm addicted to buying Yankee Candles and wanted to find a pretty way of re-using them! So, in this case I decided to empty them out and fill them with... yet more candles (I know).
So when you've come to the end of burning your candle, pop the jar in the freezer. Wax contracts when it freezes so when you take the jar out the wax will be easy to remove. Then, instead of throwing that wax away invest in a tart burner, there are loads of cute ones on ebay and it means you really aren't wasting any of your money.You can peel the labels off, or actually I think sometimes they look quite cute left on.
Then get to work on decorating your jars- the best bit! I have a craft box where I put anything I have saved up over the years. I always keep the ribbons off of gifts and the pretty row of houses I have stuck on mine is from a housewarming card my mum got me! I stuck it down with glue dots and voila!
There are so many things you can fill these with- cotton wool, hair bands, tea lights. After I had taken these photos I emptied out a third jar, skipped the decoration and filled with fairy lights for my bedside table.
A kilner jar costs almost as much as buying a Yankee Candle alone and this way you get double for your money!
Do you have any other ideas on how to use jars around the house?
Happy crafting!